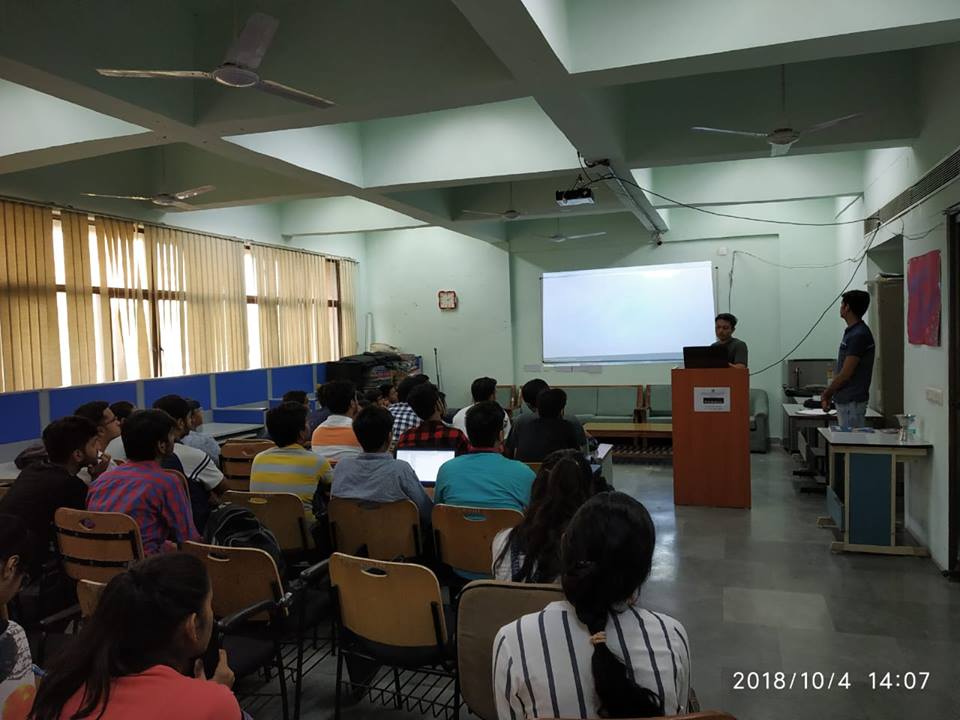 Fourth class of Codeschool of Semester 1, 2018 organised on 4th of october in E-109 from 1pm-3pm.
This class covered concepts of-
String

Pointers

Recursion
Also students were introduced to ACM-ICPC , IEEE-XTREME and Stopstalk.
The recommended reading for the class are:
http://www.cplusplus.com/doc/tutorial/ntcs/
https://www.geeksforgeeks.org/pointers-in-c-and-c-set-1-in…/
https://www.geeksforgeeks.org/recursion/
For detailed understanding, you can follow videos of :

MyCodeSchool : https://www.youtube.com/watch…
Competetive coding :

www.codechef.com
Task:

Start doing questions here https://www.hackerearth.com/practice/codemonk/
The class was Conducted by @Vijay and @Vaibhav and had an amazing participation of 40 students.
---