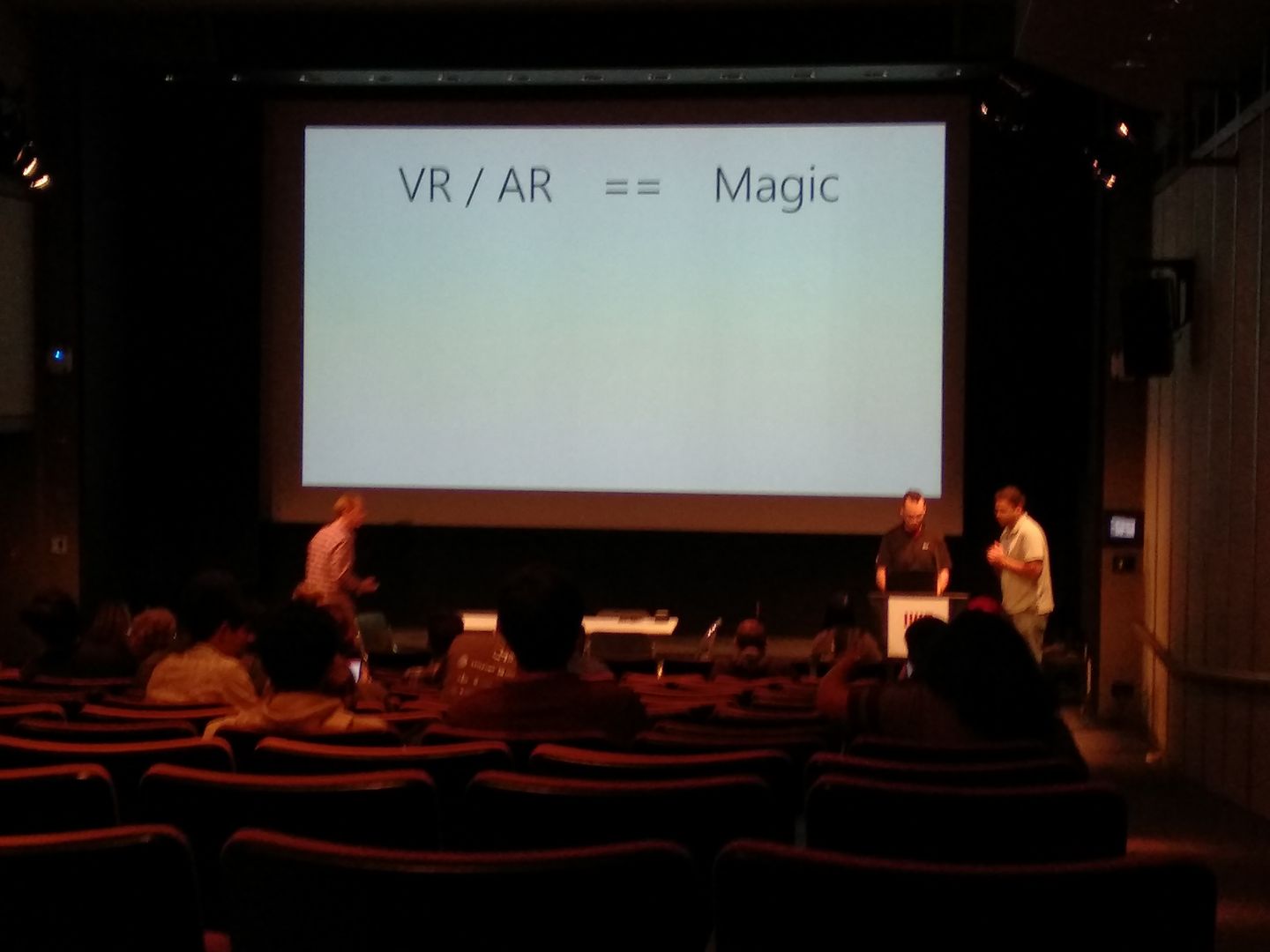 "There are two kinds of people in the world, those who think VR will change the world, and those who haven't tried VR yet..."

Augmented reality(AR) and Virtual reality(VR) has been evolving by leaps and bounds over the past few years, with it's use cases ranging from video games to teaching, from remote surgery and physical rehabilitation to architectural visualization. What started as a mere figment of imagination in sci-fi novels has become a tool for developers to bring their imaginations into reality.

As intimidating as these buzz-words may seem, AR/VR development has become near effort-less [for those who know how to CODE ;D]. Game engines such as Unity3D, Unreal engine, Amazon Sumerian, GameMaker etc have made possible for newbies to create breath-taking AR and VR applications.

Having been to multiple national and international hackathons, I've realized how excited the developer community is with the advent of commercialized AR/VR development tools and devices. Facebook, Google, Apple and several other companies have dedicated a significant amount of resources towards this upcoming technology domain.

Projected impact of AR/VR technologies is estimated to reach 15.6bn$, and Global Augmented and Virtual reality market size to be 209bn$ by 2020.


Getting started with Unity3D:
I would recommend joining CodeSchool to get introduced to the awesome world of programming and algorithms. Those who are eager to jump on the fun part, follow the below steps ;D

-Download and install "Personal" version of Unity3D game engine https://store.unity.com/

-Select the following modules when prompted (select Android build support or iOS build support depending on your workstation's os)


-You can follow the official tutorials https://unity3d.com/learn/tutorials or just look up "unity tutorials" on youtube.
We will soon be having our orientation class in the upcoming week. Do join our whatsapp https://chat.whatsapp.com/6Yrojv5TmN2DesdbrL3KZP and discord group https://discord.gg/Nzn82jP

Don't forget to introduce yourself after you join one of the above groups.

Here's a show-reel of the projects done by members of this society in 2017-18

https://drive.google.com/open?id=1ZBHiUz8i8USncNdfHBVpPmEqcLpOjh87
You can connect with me on Facebook, LinkedIn or just shoot me an email if you have any doubts regarding this society or AR/VR.
EDIT: You'll need a good laptop if you want to join any of the present tech societies, whether it be droid club, codeschool, cogitans and ofc RenderedSpace. Buy a laptop with at least 8GB RAM, i5 or i7 processor, and a good gpu.


---